What to look for and what to know
Steroids for sale online is bigger than it ever has been. Making it even more dangerous and a greater chance of getting ripped off OR injecting something toxic into your body.
Garage labs have popped up all over the world making product in dirty environments and selling the finished product to different labs who put their own label on them and mark it up.
Steroids for sale online is getting very scary. I honestly hadn't been that concerned about all this till years ago when my face exploded. The story I tell in "Where to get legit shit" (click here to read) is 100% true.
When I first started doing this (late 80s) I was able to get really good quality products. The first thing I tried was from Mexico but very solid, then I was able to get American pharms like Steris– See pics below
Everything was just different
There were these rules to spotting fakes
Like:
Try to turn the cap on the top – If you can its fake, if you can't its real
Or is the expiration date printed on or stamped? If its stamped its real, if not its fake
Are the corners of the label squared or rounded? If its rounded its real
The list goes on and on.
ALL OF THAT CHANGED
NOW IT'S THE REPUTATION OF A BRAND AND THE RELIABILITY OF A PROVIDER
THAT'S IT
Word of mouth is usually a good way to go IF you know and trust the people the info is coming from.
So many years had gone past without any issue I had forgotten all the scares from the beginning.
When the guy I knew from my past swore up and down that "You just have noooo idea what a good hook up I have" and on and on with his giant sized ignorant mouth. I said ok and gave it a try.
1 year later and down $2000.00 in doctor expenses and over the counter meds to clear up the situation. AND I HAVE INSURANCE, THAT'S MY OUT OF POCKET EXPENSES.
(See the story on where to buy steroids online Here)
It was a very hard lesson to learn in more than one way.
I said in my video I don't like putting down companies.
Since the video I have been asked what company that was and I have no issue sharing that info.
The company was called BIO TECH PHARMA
Here are some images I was able to find on the web.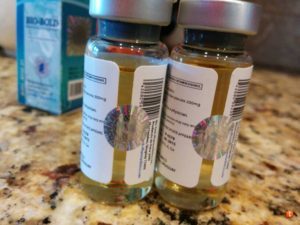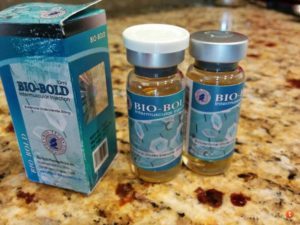 If you search "BIO TECH PHARMA STEROIDS" in Google you can find and read more about the company.
I know people are still buying this total garbage on boards. IF YOU VALUE YOUR HEALTH AT ALL DO NOT BUY THIS TRASH!!
THEY MESSED ME UP BIG TIME. All these years later I'm still in disbelief about it.
Point being I don't pharm hop anymore. If I find a company doing well I stay with them.
If you have a company doing you right I suggest the same.
Here are some

Red Flags

to look for when looking for Steroids for Sale.
They have credit card transactions available on their site-

This is a major

NO WAY!

I CANT STRESS THIS ENOUGH. EVERYTHING IS – BITCOIN, WESTERN UNION, BANK WIRE, MONEY GRAM ETC

They ask for personal information-

The

ONLY

info you should give them

EVER

is the shipping address and the name you're shipping to, THAT'S IT

They ask for shipping insurance AFTER you've placed the order-

If you ever send payment to a vendor and they ask you for additional Insurance payment for sending the package, you can say goodbye to the money you just sent. Its gone. You just got scammed. ANY LEGIT PROVIDER WILL ONLY CHARGE YOU FOR THE PRODUCT AND SHIPPING THAT'S IT. Any other fees you pay will be normal service charges that you pay for sending money via Bitcoin, Western Union ETC

Large Minimum order totals-

Especially with a company I don't know, If they are asking for a large sum of money to be spent before you can place an order, I don't even bother. Any good provider understands that people will be skeptical and want to try the products be before they make a large financial commitment


Check out "What's the process" at the bottom of the page on Where to buy steroids online
Don't forget we have a list of well know scammers.
Listed here- http://www.secretsofbodybuilding.org/scammer-list/
If you know of scammers please submit on the contact page we will investigate and add to the list if it qualifies.
The link to my ongoing provider is below.
Any questions please feel free to reach out in the contact page.
THE ONLY SOURCE YOU NEED FOR HGH, STEROIDS, AND EVERYTHING IN BETWEEN
CLICK LINK BELOW
AMAZING SOURCE FOR PROTEIN, CREATINE, BCAAS, AND & MORE
CLICK LINK BELOW